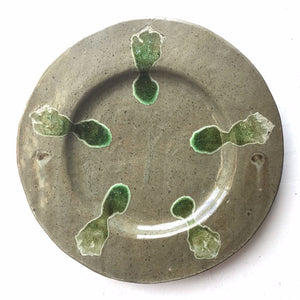 Clear ash glaze over white slip.
Green shards of re-cycle glass were placed upon the rim of this platter, and during the firing melted down into the center of the piece, converging toward the center.
19" in diameter by 2.5" high. A stainless steel cable loop, that does not interfere with functional use, is affixed through the footring on the back of the platter to facilitate wall display, inside or out.